Serving Saginaw, Midland, Bay City and surrounding areas in Michigan
Are you in the process of planning a corporate, non-profit fundraiser or celebration event for your company?
Whether it be a holiday party, awards banquet, a charity ball, fundraiser, or any public marketing event- Nightlife Entertainment can provide you with a company branded entertainment service suited just for your unique event. We are able to incorporate DJ/MC services, lighting, audio/visual equipment rentals, photo booth entertainment services & more that you will need to elevate the success influencing your target audience and promoting your company brand. As the leading service provider of corporate event DJ services in Saginaw, Midland, Bay City and Michigan as a whole, we have worked with countless corporate clients, large and small, offering music and entertainment for just about any occasion you can think of.
If you're currently preparing for your next corporate or non-profit event, give Nightlife Entertainment a call to find out why so many companies have trusted us for our corporate and non-profit DJ and entertainment services. While many of our clients come to us for wedding ceremonies and receptions, please know we are adept and skillful with experience in providing fun and entertaining corporate events as well. Many of our corporate services can be tailored to brand every aspect of our entertainment services with your logo, slogans, and company graphics- ask us how to tailor your upcoming event.
Due to each corporate and non-profit event having a unique vision, focus and format; there is no one standard set price. To learn more about the corporate and non-profit event services we offer at Nightlife Entertainment and all associated costs, please give us a call at 989-878-1689 today.
Corporate Services include:
DJ/MC Services
Lighting, including up lighting & spotlighting
Sound & Audio Rentals including speakers, microphones, wired/wireless, podiums & more
Visual Rentals- Monitor & Screen Rentals
Custom Banners, Step & Repeats, Backdrop stands & Signage
Custom Monograms, place these intelligent white light gobos on floors, walls or backdrops, customize with your company logos for branding!
Sparkling Fountains, when dramatic flair and attention are deserved and needed- these are fireless, smokeless and fire code compliant special effects!
Mirror Booth Rentals – an interactive photo booth screen that captures client phone numbers and emails and has the ability for social media sharing on the spot. Brand the backdrop or screen and print templates with your branding!
This video provides an example of how our interactive Mirror Booth will market your business at your next activation event providing entertainment while promoting brand awareness, targeting your desired audience and capturing data analytics that is supplied post-event:
The Mirror Booth experience is enhanced when you use fully branded backdrops, banners, start screens, and print templates. Prints are branded with your company or event logo, paired with your specific color palette and are taken home by guests and clients.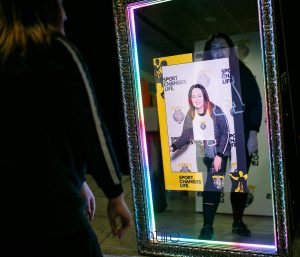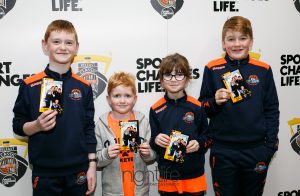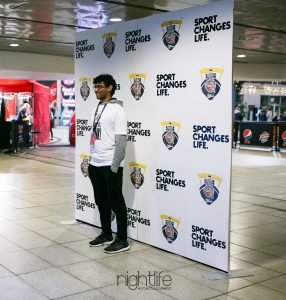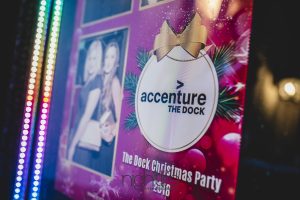 Intelligent Event Lighting
Use intelligent event uplighting to add a dramatic visual ambiance to any event no matter how formal or fun your event may be. Whether you choose to use company branded hues or colors to match a specific theme according to the event,  the possibilities are endless. Pair this service with customized company monograms that are displayed on surfaces such as floors, walls or backdrops.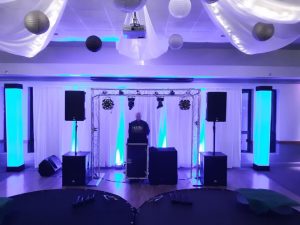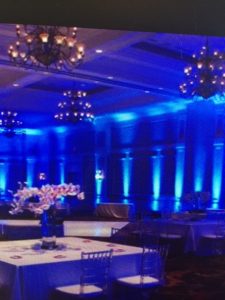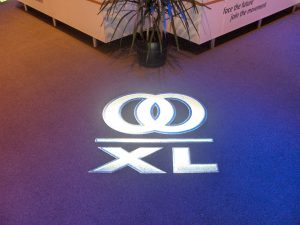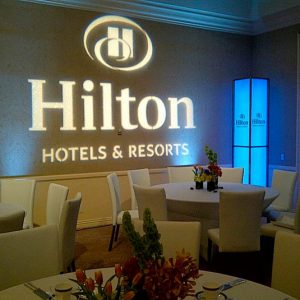 Sparkling Fountains & Cloud Effect
Our Sparkling Fountains are an exciting visual display of fireless/smokeless special effects. Completely fire-code compliant, safe for indoor use, safe to touch, this service is perfect for sporting events, fashion shows, awards shows, celebrations & more…any moment that needs that extra touch. Our Cloud effect creates a stunning theatric visual whether left white or colored with lighting. Not smoke or fog, it is dry ice technology that is sure to impress and is completely safe to any surface.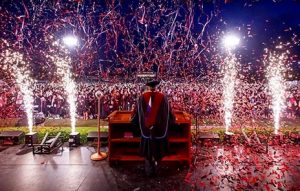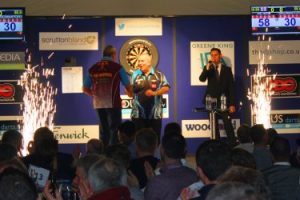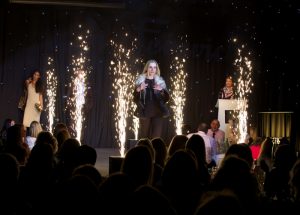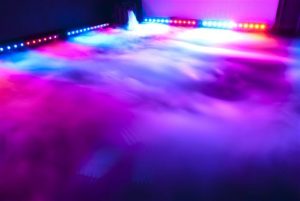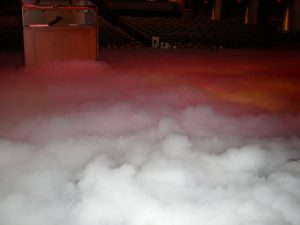 Take a look at some of our Past & Current Corporate & Non-Profit Clients: