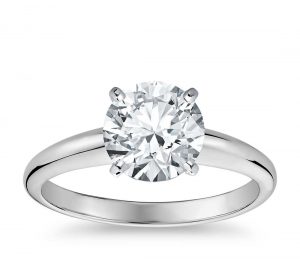 Where do we start?
Before I list the suggested order of vendor service securing during your wedding planning, let me give you some background on our company and why this is the topic as our first blog. <3
One of the great things about our company here at Nightlife is the awesome amount of experience, advice and education our staff members hold. Many times couples will begin to feel the weight of overwhelming confusion on where to begin once the excitement wears down and the questions from well meaning loved ones, family and co-workers begin.
We totally get it! We've been there before, in fact, we still remember it quite vividly.  This company was started because of our own engagement/wedding experiences. My husband, Owner/DJ Jeff and myself, a soon to-be certified wedding planner were engaged in 2010 and we quickly realized the Great Lakes Bay region in this lovely Mitten state was lacking in genuine, authentic entertainment services.  "Cookie cutter" vendors were not only frighteningly obnoxious and reached out way in high pressure sales DAILY, but may DJ companies, bakeries, venue sales managers also seemed very boring and conventional.
We took from our own experience the desire to create a refreshing and renewed interest in developing a DJ/Emcee service, wedding planing, wedding coordination, quality entertainment, AND most importantly, quality customer service company for our tri-city area.  The center of our focus and priorities is our CLIENTS' NEEDS. We were not as fortunate with some of our own vendors to experience this. We knew we wanted to change that going forth with our own clients. We developed a plan to only hire other team members with this same goals and mindset of "client first" ethics. We continually take training, educational workshops, train our own team members regularly, update our technology, update our equipment to meet your needs as times change. We are happy to evolve and realize while we do this regularly, almost daily, you do not and the patience and attitude of caring and nurturing our clients, providing guidance, advice and suggestions that align with your event vision is our happy pleasure. So far, so good, we are finding our company busy year round and slammed in "wedding season". So THANK YOU to all past, current, and future clients for sharing your most cherished day with us and the start of a new chapter in your Love Story.
Now here's the good part of this post….We see so many posts in bridal groups and even in our inbox as- WHERE DO WE START? HOW DO I KNOW WHERE TO BEGIN?
As mentioned before, with a wedding planner on staff and such experienced DJs/Emcees in the company, here is a standard list of steps to adhere to when beginning your wedding planning. (Remember, it is your day and you call the shots on what you want to incorporate on your special day. There are NO wrong answers.)
Helpful tidbits-Prior to calling venues and vendors, please:
-Pick a date (plus have a back up date or two in mind).
-Pick a round about estimate of guests you'll want to invite.
-Pick/estimate a budget to adhere to in total and in each vendor area.
-Find a paper wedding planning guidebook or binder to help you stay organized
Without these major steps completed, most venue/vendor shopping will have you banging your head against a wall very quickly! Here in mid-Michigan, it is common for very popular venues and wedding vendors to book out 12, 18 and even 24 months in advance! Nightlife has an average of 18 months out in booked dates, best piece of ADVICE: DON'T WAIT TOO LONG TO BOOK!
Here is the list in common order of vendor bookings when you do not have a hired wedding planner of your own:
–Ceremony & Reception venue
-Officiant
-Photographer/Videography
–DJ/Band
-Catering/Bar-tending
-Baker
-Florals/Decor
-Hair/Makeup
-Transport
-Specialty Services (tuxes/bridal wear/stationary/photo booths/extra musicians, delicacies, entertainers, etc.)
-Day of Coordinator
The bullet points in bold are the TOP 4 most prioritized vendors we here many couples say they were in a race for by the time we sit down with them.  Sometimes you'll get lucky and find that your venue offers the majority of services or that your officiant is your pastor and your ceremony will be at church or your venue will only allow you to use their own catering and bar-tending services. Remember, the list above can be done in any order you want but choosing the date, number of guests and knowing your budget is the best place to start once you begin your wedding vendor search.
Need more help? Remember a wedding planner is there to work for the best interests of the couple. Not only do they have the know how and experience to match you with the correct vendors because of their networking and training, but also to help you navigate contracts, policies, budgets & more on top of professional advice and mediation when the in laws or bridal party become overwhelming  with suggestions ;). While it is an added expense, you'll find the convenience, money saving tips and effort-less guidance so comforting and valuable. Happy planning and best of luck with your search in vendors!
-Andrea Henning, Certified Wedding Planner, Office Manager